The Best City for the Tour of California: San Diego
Finally. After 11 years and 7,000 miles, AEG Sports finally paraded its Tour of California cyclists and their speeding sag-wagons through the Golden State's #1 bicycling city...San Diego. Success!
Finally. Chicago, Denver, Portland, and Austin, can legitmately question the accuracy of San Diego's grandiose, self-proclaimed, "America's Finest" moniker, but there can be no disputing the City's year-round cycling fervor as tops in Cali and beyond. Sure, LA, SF and OC, possess pockets of intense two-wheel afficiandos and sport a few epic routes, but all other statewide burgs bonk in a city v. city road cycling heat with California's birthplace.
Finally. Ignoring San Diego in a road bike race billed as "The Tour of California" is akin to the New York Marathon eschewing Brooklyn or Le Tour de France bidding Paris adieu. Until 2016, for cycling eyes watching via NBC Sports Network's prism, California's southernmost border remained far from Mission Bay, the Gaslamp District, Balboa Park and SDSU. Even World traveler and cycling race announcer extraordinaire, Phil Liggett, admitted at the pre-race presser that this trip marked his maiden San Diego voyage. Yes, I realize that Escondido (30 miles northeast of San Diego) hosted the race twice (we covered the 2009 Stage). But, if Escondido qualifies as San Diego based solely on proximity, then so should Tijuana (20 miles south). Neither appropriately do.
Finally. So why is road cycling so popular in San Diego? And why should San Diego be graced with the cycling capital crown and remain a fixture for the Tour?
1. FHM123 - Flats, Hills and Mountains. San Diego's cycling route diversity and its ease of access are second to none. Joining a club ride or pedalling solo from the flat roads along the Pacific Ocean then east through the rolling hills and up 5,000ft peaks can be achieved on 1 ride, with 2 water bottles, in 3 hours. Don't just take my word for it, ask Taylor Phinney (as I did minutes before he saddled up his BMC at Stage 1) about the mouthwatering San Diego cycling tracts.
2. Dedicated local officials - Much work remains to improve San Diego's bike friendliness--especially commuting--but local politicians and bike groups appear committed to significant progress. Resurfacing and bike lane projects such as Juan St in Old Town, 5th Ave in Banker's Hill and Friars Rd in Mission Valley foreshadow more two-wheeled plans to come--some amazingly ambitious such as bike and pedestrian paths connected to Coronado Bridge (the current Mayor supports it as he relayed to me at the Tour).
3. Easy Escape - Although San Diego exceeds 1MM residents and creates its fair share of automobile traffic snarls, the City and regional layout supplies convenient opportunities to find solitude in a short period of time. Downtown San Diego and Lindbergh Field are clustered together on San Diego Bay, so riding east or north for as little as 10 miles can make a cyclist feel hours away from the "rat race". Dirt trails, too, like those meandering through Tecolote Canyon or around Lake Hodges are easily accessible and a delight to ride.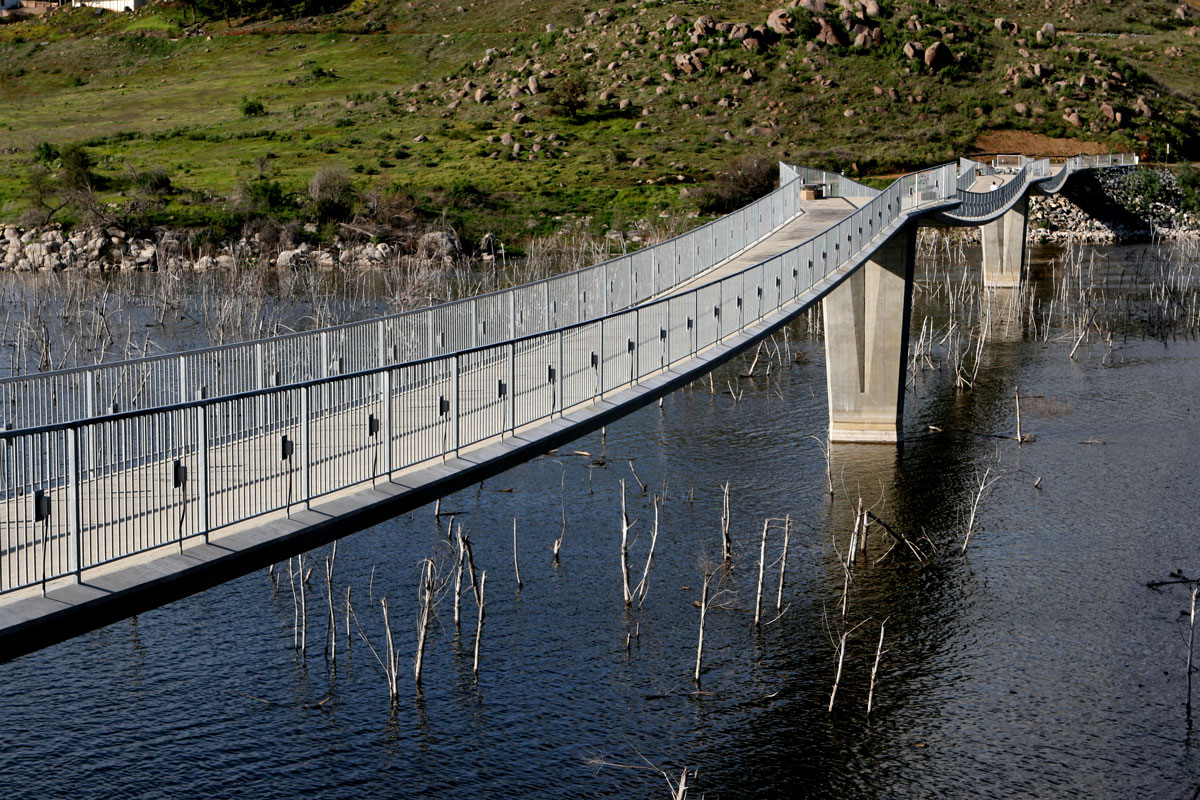 4. Gotta love the 70s - I'm not referring to the bell-bottomed decade, nor referencing senior citizens (though there are many local AARP-eligible riders, including this popular cycling club). It's the weather, stupid. San Diego days with temperatures in the 70s are as common as doping professional cyclists from the 1990s. (Ouch, maybe that was a little mean?) True, San Diego shares similar weather patterns with SoCal brethren cities, but the year-round moderate climate gives it a leg up on San Jose, San Francisco, and other cooler/wetter NorCal destinations.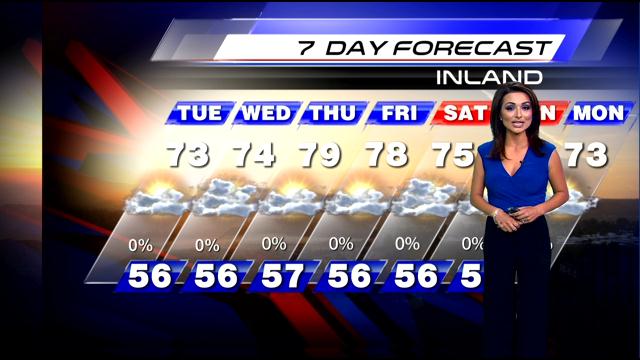 5. It's in the blood - Whether a transplant or lifer, San Diegans love being active in the outdoors. Their kids grow up playing sports outside, their lunch-hours and workbreaks are spent walking outside, parties and get-togethers almost always include activities outside, even the shopping malls and food courts are all outside. On a recent Saturday morning in Hourglass Park I witnessed cricket teams playing on the grass, tennis players on the courts, water polo competitors in the pool, karate students running stairs, soccer boys shooting goals, and softball girls on the diamond. And, I'm sure there was at least one cyclist nearby...more likely, twenty.